Fukuoka Historical Landmark [Akiduki Castle Ruin (秋月城跡)]

Fukuoka Historical Landmark [Dazaifu Seicho Ruin (大宰府政庁跡)]

Fukuoka Historical Landmark [Fukuoka Castle Ruin (福岡城跡)]

Fukuoka Historical Landmark [Kokura Castle (小倉城)]

Fukuoka Historical Landmark [Ohana / Shoutouen (御花・松濤園)]

Fukuoka Historical Landmark [Ohana / Shoutouen (御花・松濤園)]
AKIDUKI CASTLE RUIN (秋月城跡)
Akiduki castle, was built by Akiduki clan in 1203, and after collapse original castle, a camp, which is called as Akiduki camp , was built by Nagaoki Kuroda in 1624. Now, Nagaya Mon(Nagaya Gate) and Kuro Mon(Black Gate) are only remained. There is a Juniour High School at the place of the ex Castle tower.
Address:
Akidukinotori Asakura City
Fukuoka Prefecture
838-0011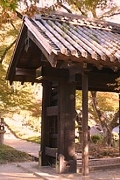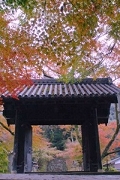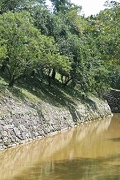 Recomend Hotels:
DAZAIFU SEICHO RUIN (大宰府政庁跡)
Around 7 AC, Dazaifu Seicho was the local government of Kyushu, activity for culture, politics and military affair. Large Buildings were burned and calpsed by "Fujiwarano Sumitomo no ran(the war of Fujiwarano Sumitomo)". There is a Dazaifu Exhibit hall, which display archaeological finds of Heian Ara. There is also a famous spot of Cherry blossom at early Spring. Near by Dazaifu Tenmangu, Kaidanin temple, Kanzeonji temple.
Address:
4-6-1 Kanzeonji Dazaifu City
Fukuoka Prefecture
818-0101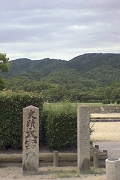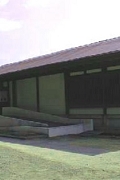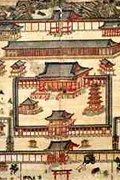 Recomend Hotels:
FUKUOKA CASTLE RUIN (福岡城跡)
Fukuoka castle was built at center of Fukuoka in 1607 , and have other name, Maiduru castle or Ishi (stone) castle. Once this castle was almost destroyed in 1873, but now some parts of castle was rebuilt. Near by Maiduru Park and Ohori Park.
Address:
Johnai Chuo-ku
Fukuoka Prefecture
810-0043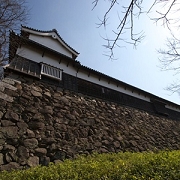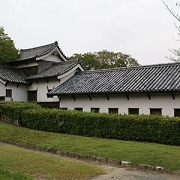 Recomend Hotels:
Hotel Okura Fukuoka- Presenting guests with all the comforts expected from a hotel in 5-Stars class.
Plaza Hotel Premier- creates a balance of rich culture and modern convinience to ensure you a memorable stay.
This castle was built by Hosokawa Tadaoki in 1602, it was the property of the Ogasawara clan from 1632 to 1869. Present castle was fully restored in 1990, after burnt down in 1865. The keep contain a modern folkloric meuseum. Near by RiverWalk Kitakyushu, Katsuyama Park.
Address:
2-1
Jonai Kokurakita-ku
Fukuoka Prefecture
803-0813
Ohana was the villa of Tachibana who was Yanagawa clan, and Shotoen is the traditional ese garden, a nationally designated site of natural beauty.
Address:
1 Soto-machi Yanagawa City
Fukuoka Prefecture
832-0069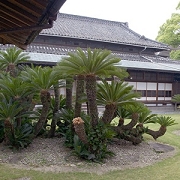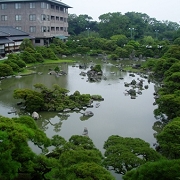 Recomend Hotels: