Fukuoka Religious Architecture [Dazaifu Tenmangu Shrine (太宰府天満宮)]

Fukuoka Religious Architecture [KaidanIn Temple (戒壇院)]

Fukuoka Religious Architecture [Kanzeon-ji Temple (観世音寺)]

Fukuoka Religious Architecture [Kushida Shrine (櫛田神社)]

Fukuoka Religious Architecture [Suitengu Shrine (水天宮)]

Fukuoka Religious Architecture [Sumiyoshi Shrine (住吉神社)]

Fukuoka Religious Architecture [Tocho-ji Temple (東長寺)]
DAZAIFU TENMANGU SHRINE (太宰府天満宮)
A large and beautiful complex dedicated to Sugawara Michizane in the city of his exile from Kyoto. It is considered to be one of the Three Great Tenjin Shrines of Japan. The street leading to the shrine is shops selling souvenirs, sweets, and crafts, also famous for umegaimochi, a kind of sweet plum-filled rice cake. Nearby is a nationally renowned stone zen garden.
Address:
4-7-1 Saifu Dazaifu,
Fukuoka Prefecture
818-0017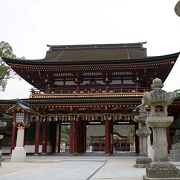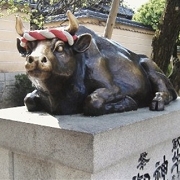 Recomend Hotels:
Kaidanin was built at 753 by Ganjin, who is a founder of Ritsu sect. Near by Kanzeonji Temple, Dazaifu Tenmangu Shrine and Dazaifu Seicho Ruin
Address:
5-7-10
Kanzeonji Dazaifu
Fukuoka Prefecture
818-0101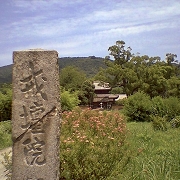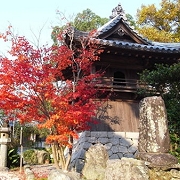 Recomend Hotels:
Kanzeonji established at 746, afte 80 years ago since it was started to build at 661. Hobutu-ko (Treasure Museum) has lots of important cultural assets.
Address:
5-6-1
Kanzeonji Dazaifu
Fukuoka Prefecture
818-0101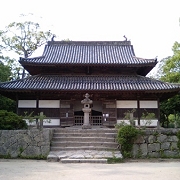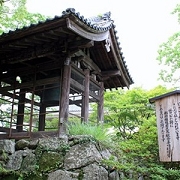 Recomend Hotels:
Oldest Shirine at Fukuoka. A 1,000-year-old gingko tree shades this shrine, which was built in 757. This Shrine is the home to start of some famous traditional festivals. People in Fukuoka call "OKUSISAN" with sincerely.
Address:
1-41
Kawabata-cho Hakata-ku
Fukuoka Prefecture
812-0026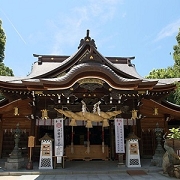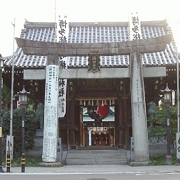 Recomend Hotels:
Suitengu Shrine at Kurume City is the head Shrine of Suitengu Shrines in Japan. It is established around 1190-1199, at that time, Suitengu was called AMAGOZEN Srine. Suitengu Shrine is worship as guardian angels of baby.
Address:
265 Senoshita-machi
Kurume City
Fukuoka Prefecture
830-0025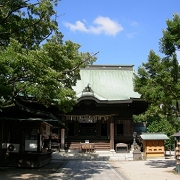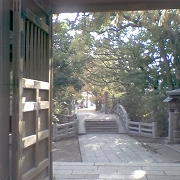 Recomend Hotels:
Sumiyoshi Shrine is one of three great Sumiyoshi Shrines (others are located on Osaka, Yamaguchi), which are over 2000 Sumiyoshi Shrine in Japan. Original Sumiyoshi Shrine is established over 1,200 years ago. This Sumiyoshi Shrine re-established in 1623, and important cultural assets now.
Address:
3-1-51 Sumiyosi Hakata-ku
Fukuoka Prefecture
812-0018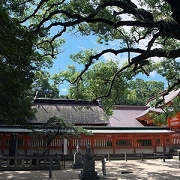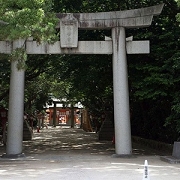 Recomend Hotels:
Tochoji Temple is said to be the oldest temple (806) that Kobo-Daishi, is a founder of Singon sect, built. There are Honden, Rokkakuden, Daibutsuden in area of Tochoji Temple. In the second floor of Daibutsuden there is Japan's largest seated wooden Buddha, measuring 9.9m tall.
Address:
2-4
Gokusho-cho Hakata-ku
Fukuoka Prefecture
812-0037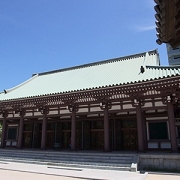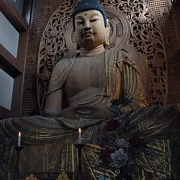 Recomend Hotels:
Hakata Miyako Hotel

-Top-class facilities are complemented to excellent services to meet the needs of visitors to Fukuoka.

Hakata Excel Hotel Tokyu-The hotel also offers a wide range of services and facilities to the guests.