Huis Ten Bosch is a residential style resort, which theme is Dutch town. Huis Ten Bosch means "House in the forest." And true to its name this residential-style resort has canals running throughout, is surrounded by greenery, forests, amusements, shops, restaurants, hotels, and a marina.
Address:
1 HuisTenBoschcho
Sasebo City
Nagasaki Prefecture
859-3243
Recomend Hotels:
Hotel Europe-Built to recreate a century-old Dutch hotel, Hotel Europe provides a genuine European atmosphere and hospitality in its 19th century design mansion.
Watermark Hotel Nagasaki Huis Ten Bosch-Convenient location, a dedicated staff and first-rate facilities make this hotel a favorite among travelers.
Hotel Amsterdam-Among the members of the exclusive hotels in the world class resort of Huis Ten Bosch, Hotel Amsterdam takes you back to the medieval times in the charming replica of a Dutch village.
ISHIDAKE ZOOLOGICAL GARDEN (石岳動植物園)
Ishidake Zoological Garden is locate on the top of Mt. Ishidake, and exhibit over 300 kinds of animals, over 20000 kinds of plants. Welcome events, which you can close to animals, is held at every weekends.
Address:
2172
Funakoshicho Sasebo City
Nagasaki Prefecture
857-1231
Recomend Hotels:
Central Hotel Sasebo-Each of the 166 rooms at this 3-star hotel have all the comforts and conveniences of home.
NAGASAKI BIO PARK (長崎バイオパーク)
Nagasaki Bio Park is a zoo and a botanical garden where you can close and touch animals and learn through hands-on experiences.
Address:
2291-1
Saikaicho Nakayamagou
Saikai City
Nagasaki Prefecutre
851-3302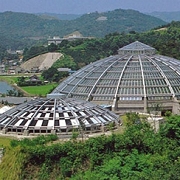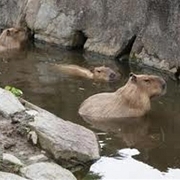 Recomend Hotels:
Hotel Lorelei-All 90 rooms at this 3.5-star hotel are tailored to satisfy guests' needs. 5 minutes to Huis Ten Bosch, and 3 minutes to the Station.
SAIKAI PEARL SEA RESORT (西海パールシーリゾート)
The mult complex reasure facility, which is using Kujukushima Islands and Sasebo Sea, is Saikai Pearl Sea Resort. There are a aquarium (Umi Kirara), excursion boat, suveniour shops, restraurant and sea lesures shop. You can also experience, Eco boats, sea kayak, Yacht sailing, and so on. Dolphin show is held 3 times per a day in Umi Kirara.
Address:
1008
Kashimaecho Sasebo City
Nagasaki Prefecture
858-0922
Recomend Hotels:
Kujukushima Kanko Hotel-With a full range of popular amenities and a friendly, caring staff, it's no wonder guests keep returning to Kujukushima Kanko Hotel.